Welcome to our website!
We are a political choir based in Sheffield. We sing for freedom, justice and peace around the world. We sing in support of campaigns in harmony with this vision at demonstrations, political events, concerts and on the streets!
Due to continuing Coronavirus restrictions, we are not able to meet for our usual rehearsals. We are holding weekly online sessions on Zoom during the current term.
We normally meet on Thursdays at 7.30 at St Mary's Church, Bramall Lane, Sheffield S2 4QZ.
Interested in joining us? No auditions, no need to read music, just bring along your enthusiasm and commitment to sing for a fairer world.
Interested in coming to hear us sing or maybe booking us for a performance? We'd be pleased to hear from you.
Keep up to date with news about Sheffield Socialist Choir on Facebook or Twitter
We are also affiliated to the Campaign Choirs Network
15TH MAY 2021 – NAKBA DAY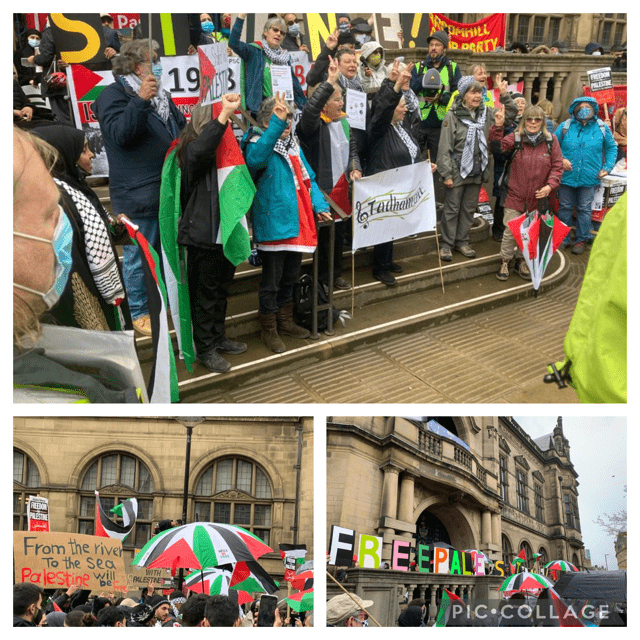 CLICK HERE TO FIND OUT MORE ABOUT JOINING US